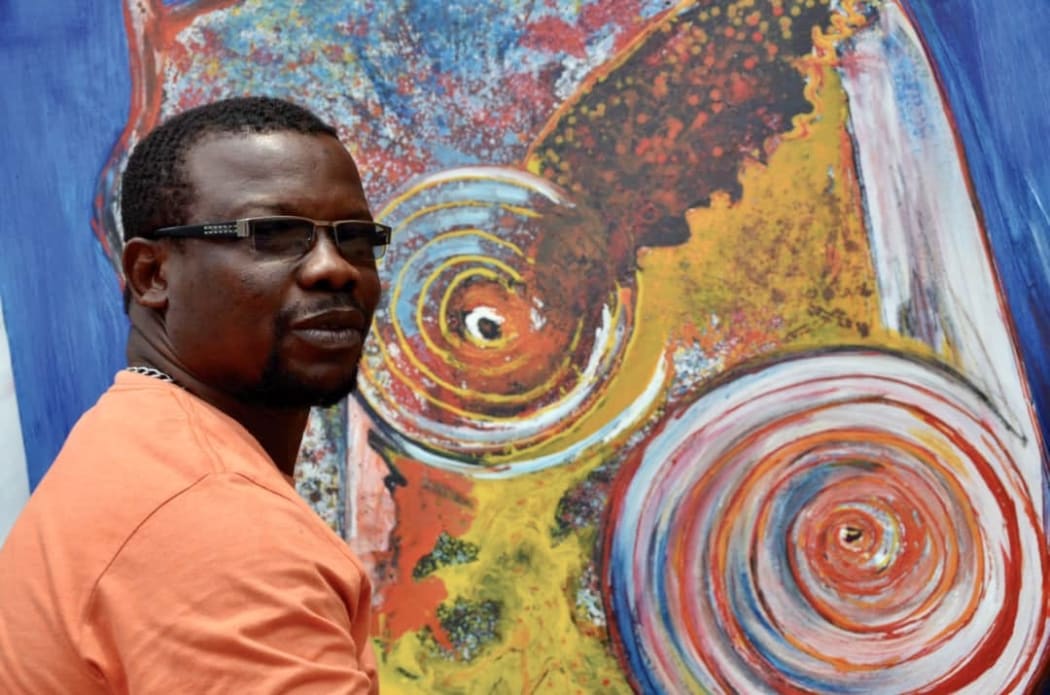 The COVID-19 pandemic has shown once again how human society is united in times of crisis. With the support of their governments, artists and cultural organisations reacted quickly, supporting citizens through this collective ordeal.
Beyond that, it was a revealer of the fragility of the cultural environment, but also of its importance as a common good. Frank Dikisongele Zatumua, one of the best Congolese visual artists and teacher at the Academy of Fine Arts in Kinshasa believes therefore that culture must play an important role in economic recovery.


"The great precariousness of the majority of artists, businesses, organisations and cultural venues has worsened with this crisis," he says. Already, before the pandemic, the challenges facing artists based in the African continent were enormous and multiple: politico-cultural, economical, socio-professional due to the absence of a cultural policy, 60 years after independence.
"To turn artistic potential into economic value, Africa has its work cut out. A whole ecosystem needs to be put in place: schools and art centres, museums, residences, scholarships, galleries, fairs, media, supervisors, insurers etc ", he suggests.
The work of "Maitre (Master) Diki", as he is affectionately called by those who know him, is always marked by a touch of vivid colour. He synthesises through his palette the major social concerns, strongly internalised personally, which appear in the form of an appeal to humanity. The mystery of time is depicted in his works through signs, masks and clocks. The latter are used in his paintings to represent the fleeting aspect of time. He advocates the dawn of peacetime and a new era of a better world.
Dikisogele defines art as being the creative spirit which emits from the spiritual body and then begins the course towards creative practice: "the creation". That's what makes him do what he does. "It's the expression of my power to exist," he said.
When discussing the impact of Covid-19 on his view of the world Dikisongele says that it has strengthened his creative beliefs; his strength of imagination, inventiveness and creativity and has engendered a belief in wanting to give the best of himself.
"No one is a master of time and circumstance and nature has not yet had its last word," he concludes.