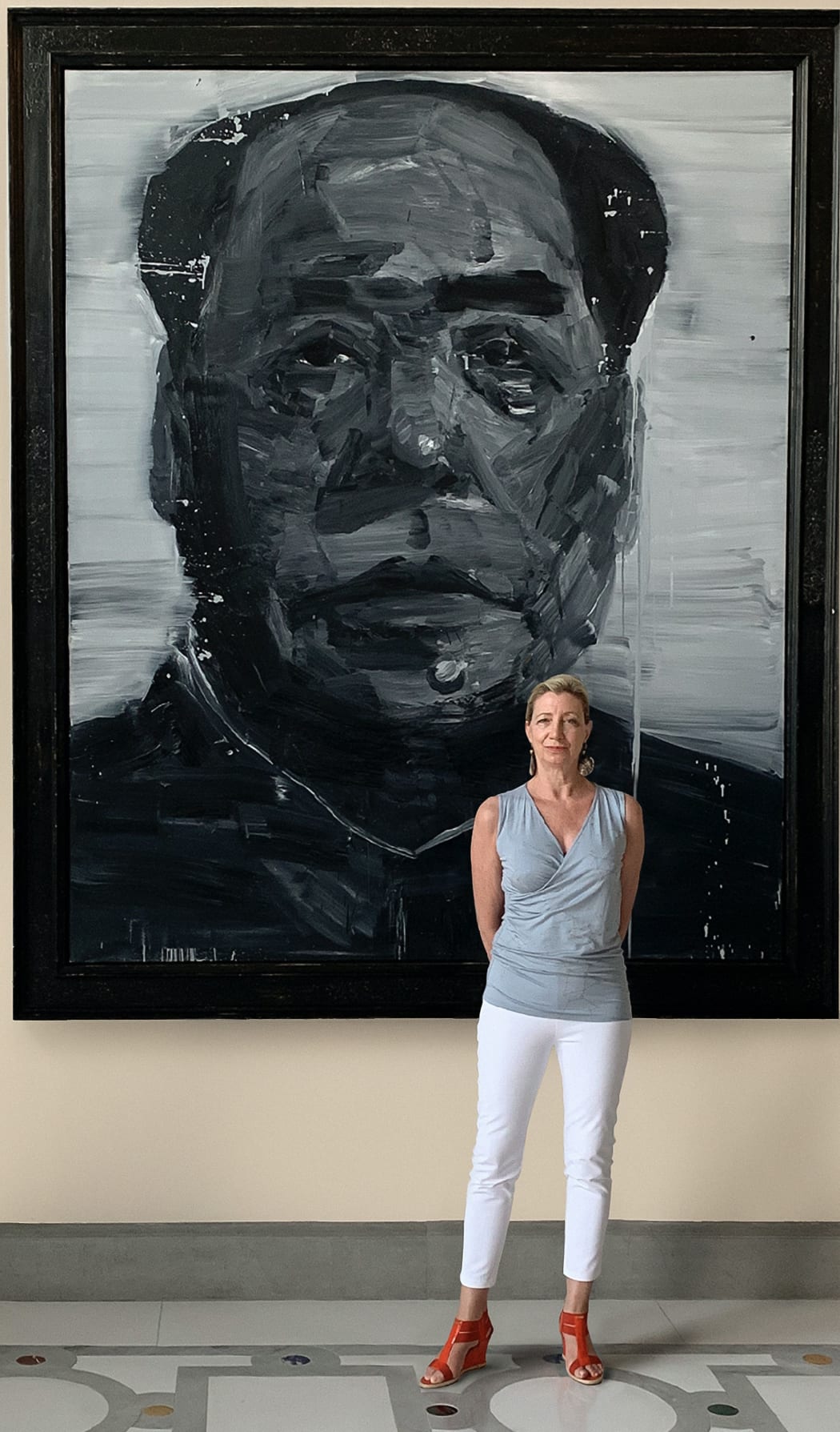 The art market is definitely a resilient sector. Falling to 50.1 billion in 2020, during the pandemic lockdown, it rebounded in 2021, exceeding its pre-pandemic level, with a turnover of 65.1 billion dollars against 64.1 in 2019 is the main finding of the 2022 World Market Report produced by Arts Economics for Art Basel and UBS, the only one to take into account both auction houses and art galleries.
According to a report commissioned by the Statista Research department last May, the United Kingdom, the leading European art market and one of the major hubs for the global art trade made up approximately 17 per cent of art and antique sales worldwide, ranking third behind the United States and China in 2021. Even though when comparing the global art market share in the UK and the European Union, the United Kingdom alone generated a higher value than all the 27 EU member countries but its market share dropped by three percentage points - Its lowest in a decade, while the EU share experienced an increase – likely due to the impact of Brexit on the art market.
While the Ukrainian crisis continues to create waves on the stock market and the great global economic market, we met Virginia Sykes-Wright, founder of London Asian Contemporary Art to gauge the current state but also the mark left on the art market by Brexit and the Covid-19 epidemic. London Asian Contemporary Art is an initiative launched in Summer 2020 to provide an online platform and affordable annual Pop Up in Central London, for gallerists specialising in Asian and African Art.
With a degree in Humanities and business studies, Virginia has had a passion for art and an eye for collecting since childhood. Having worked in finance in Australia before working for a world-renowned art establishment in London, Virginia went on to assemble collections in both Europe and the United States for private foundations and premier museums. Now with over a decade of experience in organising one of London's premier Asian art events and having run a gallery for emerging artists, Virginia hopes LACA will inspire all those with an interest in Asian contemporary art and design.

The UK's global art market share fell by 3% to 17% last year - its lowest in a decade. Do you think it is something to do with Brexit or the pandemic?
I think it's a general shift in all markets relating to the pandemic – the Chinese market also adjusted as their economy slowed – as always you learn to work around the changing situation.

As an art professional, how all this change is impacting your field?

Flexibility is the new Mantra for any professional and you find when global economies strengthen, people head for stock-type investment. Now, when there is global uncertainty in the stock markets, the art market has the potential to be busy with people looking to invest in art, which has had a proven track record in the last decade.

Beyond the consequences of the pandemic, Brexit and the war in Ukraine, how are art organisations affected?

The ability to travel freely has had quite an impact, especially with the Far East Countries under lockdown. Delivery and shipping costs have increased substantially due to both Brexit and the War in Ukraine, plus Brexit has caused increased paperwork for the movement of goods to and from Europe. All supplies such as framing etc have increased by around 25% which also has a knock-on effect on the costs of works of art on the market.

With years of experience in art, what do you think is happening now in the art market that happened before?

Readjustment – the art market continually morphs to survive – for example, even during the Second World War the London art market continue trading – it doesn't stop just continually evolves…

As China ranked second in the sale of antiques and art last year globally, what does it mean for LACA ltd?

LACA is an art platform with bi-annual PopUps and works with all Continents around the World – it doesn't just concentrate on one Continent but if restrictions due to Covid and economics mean the Chinese will travel less, then LACA will provide an online platform Exhibit, which is why it was set up in the first place, to assist those unable to travel or have access to Western markets and art events. Hopefully, LACA's diverse Exhibitors and their extraordinary artists will excite collectors and continue to create interest in the international market.
According to Statista and HM Revenue and Customs, despite Brexit, the United Kingdom continues to export a large number of works and antiques to the European Union, in particular to Germany (£65.3M), France (£53M) and Italy (£32.6m). However, it loses the advantages it had over the rest of the EU. Previously, it was the country of choice for importing works from abroad before redistributing them to Europe, because the taxes were lower than in other countries. VAT amounted to 5%, compared to an average of 8% for the rest of the European Union. It is now easier to import into France, where VAT is 5.5%, rather than paying 2 times import fees! With that in mind, how do you see the future of the art market in the UK?
I have worked in the UK, USA and the European art market for over twenty years and as long as there are collectors there will be a market in the UK. The UK market is known for its diversity and innovative art trends, with a reputation of established and emerging expertise and a form of conduct in its trading, that appeals to and assures collectors and institutions from around the World.

A word for LACA's next project...
LACA is named after the medium of LACQUER, which is used in objects across Asia and is highly valued by collectors around the world. We are currently formulating an exhibit of selling and non-selling works, showing lacquer and its global influence for 2023 – but keep an eye on the LACA website and follow us on Instagram for further details!